Get Damage-Free Skin & Hair By Using Our Organic Khadi Products like Anti-Ageing Cream and Jasmine Mogra Body Wash

About Us

The world understands the value of organic products over non-organic regular products, now more than ever. With the high demand of organic products in the market, Nature Sparsh Health Care is successfully serving as a manufacturer and exporter of huge range of organic products. Our widely popular products in the market include Anti-Ageing Cream, Jasmine Mogra Body Wash, Khadi Neem Hair Shampoo, Herbal Handmade Face Wash, Herbal Black Mehndi, Khadi Face Wash, etc.
Our team spends countless hours in manufacturing high-quality handmade products. This makes our product unique, valuable and highly reliable without any side effects to the users. Also, our cost-effective prices, easy payment methods and timely delivery of product range makes us unrivaled in our field of business. With our systematic work-ethics, we are consistently expanding our name in the market. Due to which, our company has also shown positive financial growth in past few years. Our main aim is to deliver high-quality products in the market that can be much safer and beneficial for the users. And for this, we ensure product's quality check, tight packaging and prompt delivery. This way we are able to satisfy our customers and maintain long-term relationships with them.
Benefits of Using Organic Products
This fact is not new to anyone that Organic Products are much healthier, safer and easily reliable than non-organic regular products. We are responsibly manufacturing safe and effective organic products that have many benefits. Some of the major benefits of using organic products are:
These organic products have healing properties for damaged skin and hair.
The Aloe Vera and Neem based products are enriched with Vitamin A and other minerals which are beneficial for skin.
These type of products does not show any side effects on the user's body even after regular applications.
These products also help in reducing swelling, redness and pain associated with acne outbreaks.

Our Packaging
Our aim is to deliver a range of pure and authentic organic product which is as close to nature as possible. As, the packaging of products leaves good impact on the customers, we have unique and high-quality packaging which makes our product much attractive in the market. Besides this, it is important to keep the packaging products clean so that the organic products such as
Aloe Vera
and
Neem
based Shampoos and Face Wash do not get contaminated. The ISO 9001:2015 and GMP certification ensures that the quality of our products and its packaging are validated and meets national standards. Moreover, our packaging contains proper labeling of products' ingredient and other required information. This makes our range of product much more effective and presentable among other products in the market.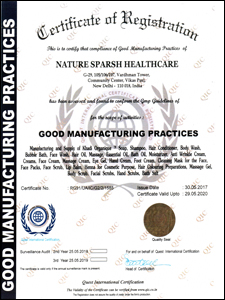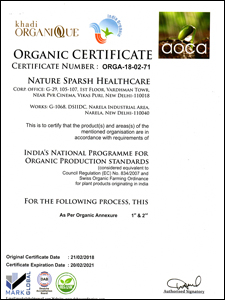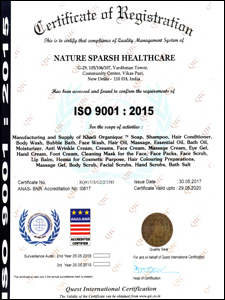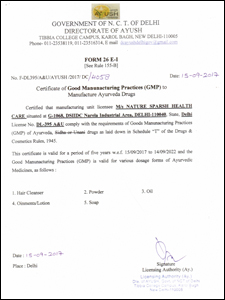 Download PDF

Get in touch with us